William Weldon
William C. Weldon is the former Chairman of the Board and Chief Executive Officer of Johnson & Johnson, a global developer and manufacturer of health care products, having served in those positions from 2002 until his retirement as Chief Executive Officer in April 2012 and his retirement from the board in December 2012. He served as Worldwide Chairman, Pharmaceuticals Group from 1998 until 2001. At Johnson & Johnson, Mr. Weldon held successive executive positions that gave him expertise in consumer sales and marketing, international business operations, financial reporting and regulatory matters over his 41 year career with the company.
Mr. Weldon served as a Director and Chairman of the Board of JPMorgan Chase Bank, N.A. from 2005 to 2019 and 2013 to 2019, respectively. He was formerly a Director of Exxon Mobil Corporation, an international oil and gas company, from 2013 to 2021, and The Chubb Corporation, an international insurance company, from 2013 until it was acquired by ACE Limited in 2016. Mr. Weldon has been a Director of CVS Health Corporation since March 2013, Fairfax Financial Holdings Limited since 2020, and Chairman of the Board of Heartflow, a privately held medical diagnostics company. Mr. Weldon graduated from Quinnipiac University and is a member of the school's Board of Trustees.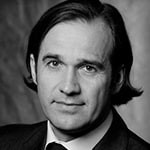 Thomas Tippl
Thomas Tippl has served as Vice Chairman of Activision Blizzard since May 2017. He served as Chief Operating Officer from March 2010 through April 2017. Prior to that, he served as the company's Chief Corporate Officer from March 2009 until March 2010. In addition, Mr. Tippl served as Activision Blizzard's Chief Financial Officer from July 2008 until February 2012. Mr. Tippl joined the Company as the Chief Financial Officer of Activision in October 2005. Prior to joining the Company, Mr. Tippl served as the head of investor relations and shareholder services at The Procter & Gamble Company, a manufacturer of consumer goods products, from 2004 to 2005. Mr. Tippl also served as the finance director of Procter & Gamble's Baby Care Europe division, and as a member of the board of directors of the joint venture between Procter & Gamble and Fater in Italy from 2001 to 2003. Mr. Tippl co-founded Procter & Gamble's Equity Venture Fund in 1999 and also served as the associate director of acquisitions and divestitures for Procter & Gamble from 1999 to 2001. Prior to 1999, Mr. Tippl served in various financial executive positions for Procter & Gamble in Europe, China and Japan. Mr. Tippl holds a master's degree in economics and social sciences from the Vienna University of Economics and Business Administration.
Brad Buss
Brad Buss retired in February 2016 as the Chief Financial Officer of SolarCity Corporation, where he had served since August 2014. Prior to joining SolarCity, Mr. Buss served as Chief Financial Officer and Executive Vice President, Finance and Administration of Cypress Semiconductor Corporation from August 2005 to June 2014. Prior to August 2005, Mr. Buss held various financial leadership roles with Altera Corporation, Cisco Systems, Veba Electronics LLC, and Wyle Electronics, Inc. Mr. Buss has served on the board of directors for QuantumScape since August 2020 and AECOM since July 2020. He served on the board of directors and chair of the Audit Committee of Advance Auto Parts, Inc. from 2016 to 2021. In addition, Mr. Buss has served on the board of directors for Marvell Technology Group Ltd. since July 2018, following Marvell's acquisition of Cavium, Inc., where he had served as a director since July 2016. Mr. Buss has served on the Strategic Advisory Board of Hennessy Capital Investment Corp. V since January 2020. Mr. Buss previously served on the board of directors for Tesla, Inc. from November 2009 until 2019. He currently serves as chair of the Audit Committee of QuantumScape, a member of the Audit Committee of Marvell Technology Group Ltd. and a member of the Nominating and Corporate Governance Committee and the Compensation Committee of AECOM. He formerly served as a member of the Compensation Committee and Nominating and Governance Committee and as Chair of the Audit Committee for Tesla, Inc. He also served as a director and Chair of the Audit Committee for Café Press Inc. from October 2007 to August 2016.
Simon Gallagher
Simon Gallagher is an entertainment strategy and content licensing executive with more than 20 years of international experience working with the world's leading entertainment brands. Over the past six years, through his personal consulting and investment company, SPG Global Pty Ltd, Mr. Gallagher has acted as a special advisor to more than 130 companies in 20 countries. These have included the world's leading consulting firms, sports leagues, hedge funds, private equity firms, sovereign wealth funds, and media and technology companies. In 2020, he co-founded the TCW Entertainment Technology Fund, and continues to work closely with TCW as a Senior Advisor. From 2013-2014, Mr. Gallagher served as Director of Content Acquisition at Netflix, licensing content from the major US studios, including Disney and Paramount, to launch the service in international markets. Prior to Netflix, from 2009-2013, he served as Director of International Strategy and Business Development at Hulu, a joint venture between Disney, Fox, and Comcast, where he prepared market entry strategies, negotiated strategic alliances, and licensed launch content. From 2006-2009, he served as Senior Vice President of Content at Wasserman Media Group, the world's leading sports agency, managing sports media rights acquisitions and licensing transactions. From 2000-2006, Mr. Gallagher served as Vice President of IMG Media where he licensed over 10,000 hours of sports content on behalf of clients such as Wimbledon, the NFL and the International Olympic Committee. Mr. Gallagher received a Bachelor's Degree in Media from La Trobe University in Australia and is a regular industry commentator on networks including CNBC and Sky News.
Nanxi Liu served as Co-Founder and CEO of Enplug, a leading digital signage software company used by Fortune 500 companies until it was acquired in 2021. She was named one of Forbes 30 Under 30 and Fortune's 10 Most Promising Women Entrepreneurs. She also co-founded Nanoly Bioscience, a venture-backed biotech company that develops polymers that eliminate the need of refrigeration for vaccines and therapeutics. Ms. Liu serves on the Board of Directors of CarParts.com (NASDAQ: PRTS), a leading online provider of automotive parts and accessories and served on the Board of Directors of Kindred Biosciences (NASDAQ: KIN), a leading biopharmaceutical company for pets, until it was acquired by Elanco Animal Health Inc. in 2021. Ms. Liu also serves on the Board of Advisors for Covington Capital Management and is a Partner at XFactor Ventures, a leading investor in women-founded startups.